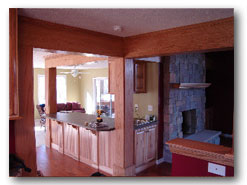 What Our Customers Say
We can't think of a better reference than someone who trusted Clough Construction for their building project.
Whether you are looking to build a new home, put on an addition or a complete remodel, our Reference List* is a great resource. Contact any of the individuals listed to hear for yourself just what owning a "Clough Home" really means. Be sure to check out our Photo Gallery too!
*Requires Adobe Acrobat Reader.